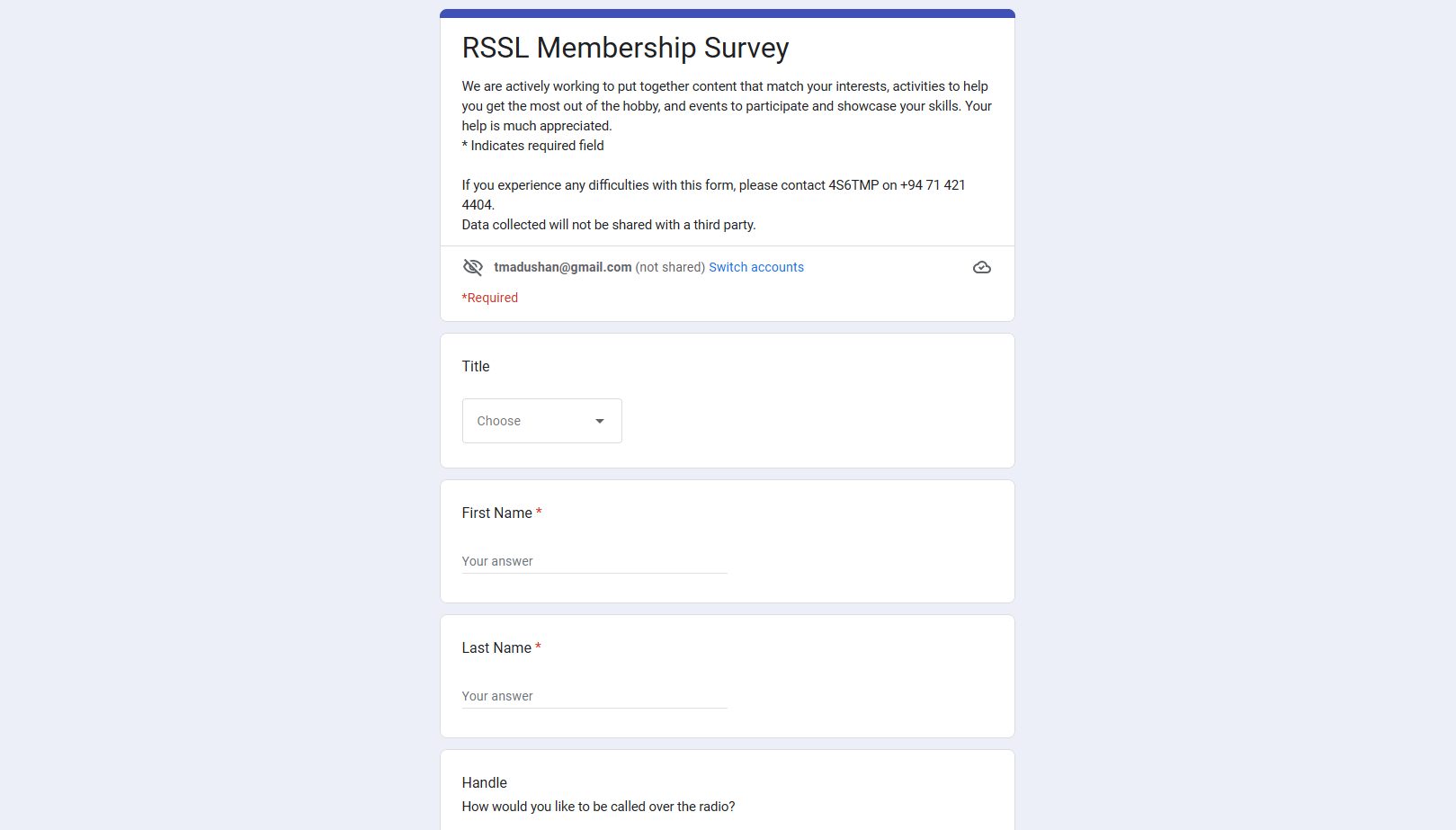 Tags:
We are actively working to put together content that matches your interests, activities to help you get the most out of the hobby, and events to participate in and showcase your skills.
Please spare 5 minutes of your time to fill out this form and submit it to collect your info. Feel free to share this with fellow radio amateurs.
https://forms.gle/u6Ue1VctJS7p3i6s6
**You can still submit a response if you are not a member of the RSSL currently.