JOTA was a very successful event this year with many station on the air. The scouts participated very enthusiastically at all locations. It was the 60th anniversary and  a cake was cut as the scouts head quarters as well. The schools that were on air –
1.Kegalle- Maha vidiyalaya   -Kamal Edirisinghe(4S7AB)/ Darshana – 4s6DSI
2.Negombo – Maris Stella College- Senerath(4S6WAS)
3.Wattala – Darmaloka Vidyalaya-Chaminda (4S6CBD)
4.Chilaw – Halabawana Shradanada Vidyalaya- Nalin (4S5CNA) / Amaranath 4s6ACN
6. Colombo- D.S.Senanayaka Vidiyalaya – Dimuthu Wickramasinghe (4S7DZ).Club call  Sign-4S7SE.
7. Colombo – Scout Head Quarters- Bharat Aponso  (4S6ABC)
Some Highlights 
Scout Head Quarters
At the scout head quarters there were about 20 scouts who got a good understanding of what amateur radio is.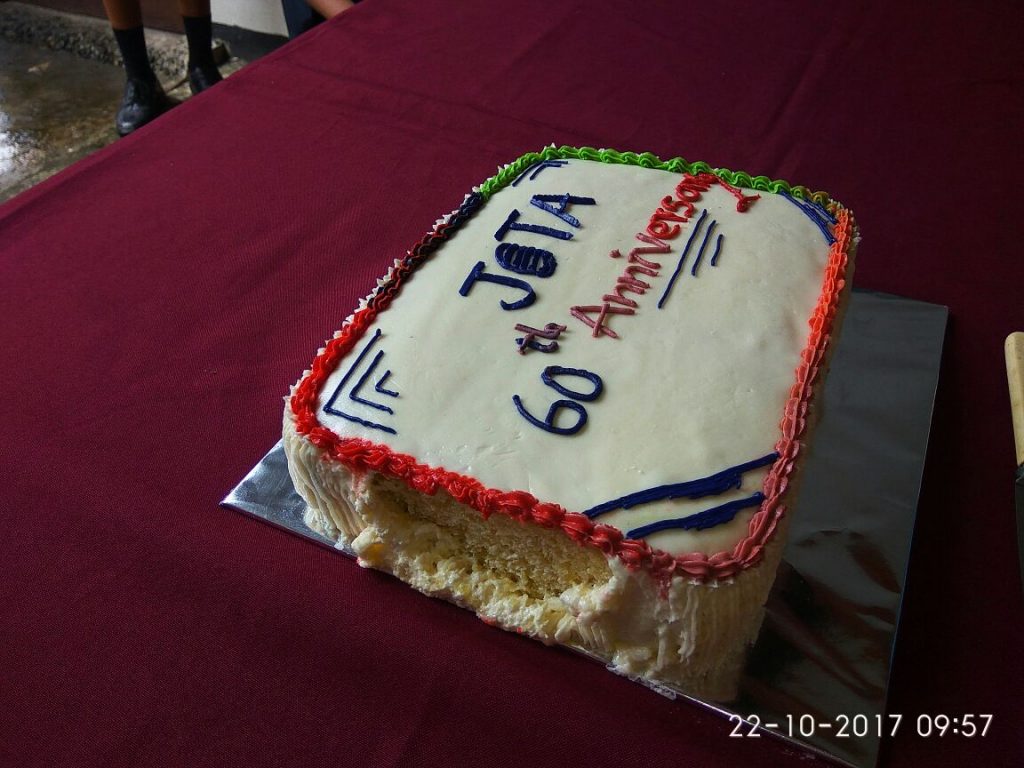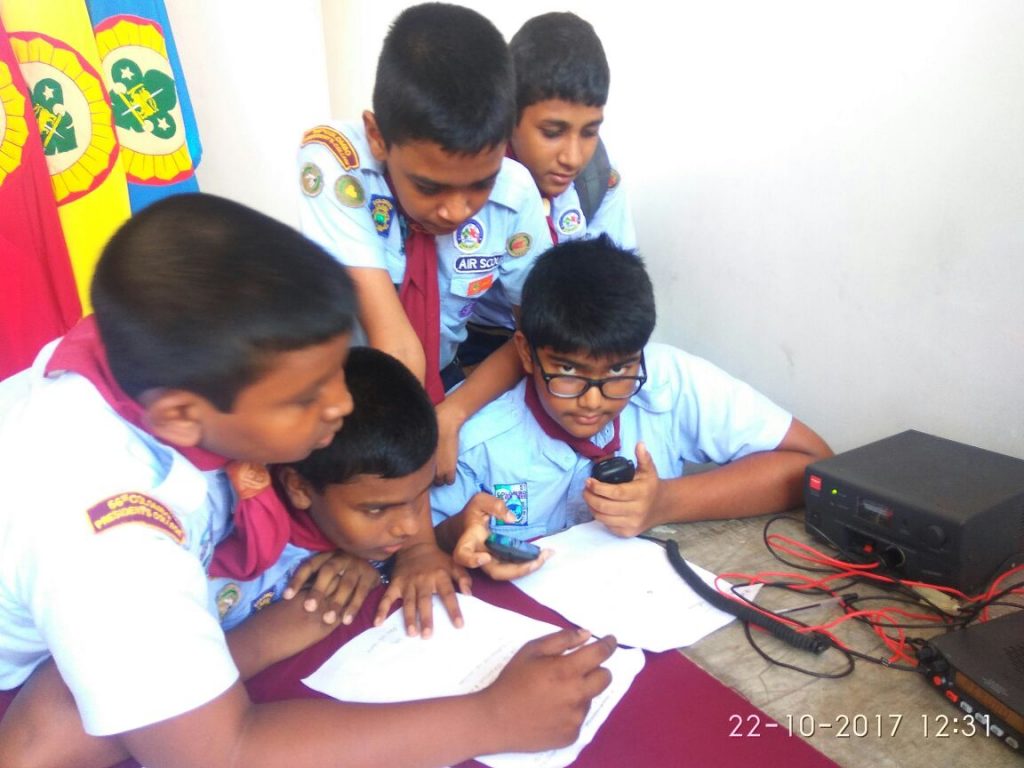 Dharmaloka Vidyalaya Kelaniya/Wattala
The 2017 JOTA event at Dharmaloka Vidyalaya Kelaniya/Wattala was a great success with close to 100 scouts from the school itself and neighbouring schools participating. 2m contacts were made with almost all sister JOTA stations via the Piduru and Yait repeaters with the scouts enjoying a sing along and a rag chew. 4S7NI (Nishantha) Joined  4S6CBD (Chaminda) with the Scouts Master Sampath Kariyawasm to make this event a roaring success.
Keggala Maha Vidyalaya
There were about 100 scouts from the school and nearby schools participating. We were able to operate two stations on VHF and HF 40m. Students were able to communicate with most other JOTA stations. 4S7AB Kamal and 4S6DSI Darshana operated the stations.