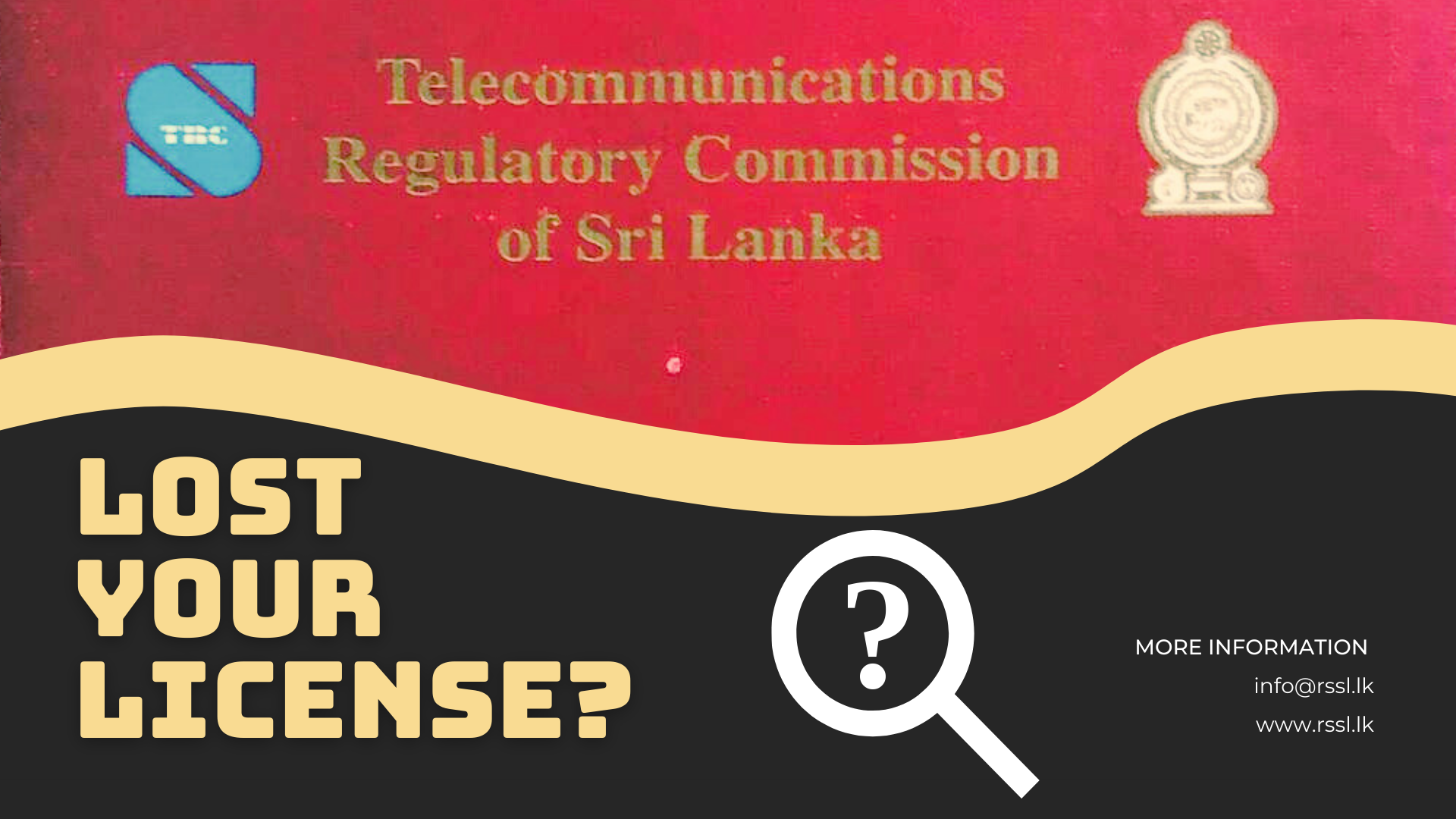 Tags:
What to Do If You Have Lost Your Amateur Radio License
Losing your Amateur Radio License can be concerning, but there are steps you can take to obtain a duplicate license. Follow this guide to navigate the process:
Report the Loss to Your Local Police Station:
Just as you would for a lost National Identity Card (NIC) or Driving License, start by visiting your local police station to make an official entry regarding the loss of your Amateur Radio License. This step is essential to create an official record of the loss.
Download and Fill the Application Form:
Prepare Necessary Documents:
Gather the following documents:

Copy of the Police entry or report you made in step 1.
Any documents or letters you received from the TRCSL that contain your License Number or File Number.
Copy of your National Identity Card (NIC).
If you have a copy of your original Amateur Radio License, include it as well.
Two recent passport-size photos.
Submit Your Request to TRCSL:
Create a formal request to the Telecommunications Regulatory Commission of Sri Lanka (TRCSL) for a duplicate license.
Include the filled application form and all the documents you've prepared as attachments.
Address your request to:
Telecommunications Regulatory Commission of Sri Lanka,
No. 276, Elvitigala Mawatha,
Colombo 08,
Sri Lanka.
Send the document soft copies to <[email protected]> for faster results, make sure you either hand-deliver hard copies of your request or send it via registered post to the provided address.
Allow Sufficient Processing Time:
After submitting your request, it's good practice to allow the TRCSL enough time to process your request. They may acknowledge your request and provide you with an estimated timeframe for completing your request successfully.
By following these steps, you can initiate the process of obtaining a duplicate Amateur Radio License if you've lost your original one. Remember to keep copies of all documents and communications related to your request for reference.