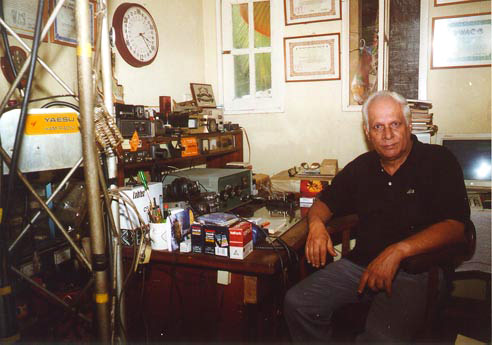 It is with great sadness that we announce the passing of SP Denver Wijesuriya, 4S7DA, on 23rd March 2023. He was the beloved husband of Late Mignone and brother of Late Zerney, Rex, Late Annan, Kingsley, and Brian.
His mortal remains will be kept at A F Raymond funeral parlour starting from 10 am on Friday the 24th, and the cortege will leave the parlour at 2.45 pm on Saturday the 25th for a service at St Thomas' Kotte, followed by burial at 4 pm at St Thomas' burial grounds.
Denver was a retired STF and SLAF officer who was well-respected in both his professional and amateur radio circles. He was a passionate ham radio operator and made significant contributions to the field, particularly in Sri Lanka.
He was an active member of the amateur radio community, particularly on Hamsphere, in his last years. He will be remembered fondly by his fellow Hamsphere operators and the wider amateur radio community
He will be greatly missed by his family, friends, and the amateur radio community. May he rest in peace.