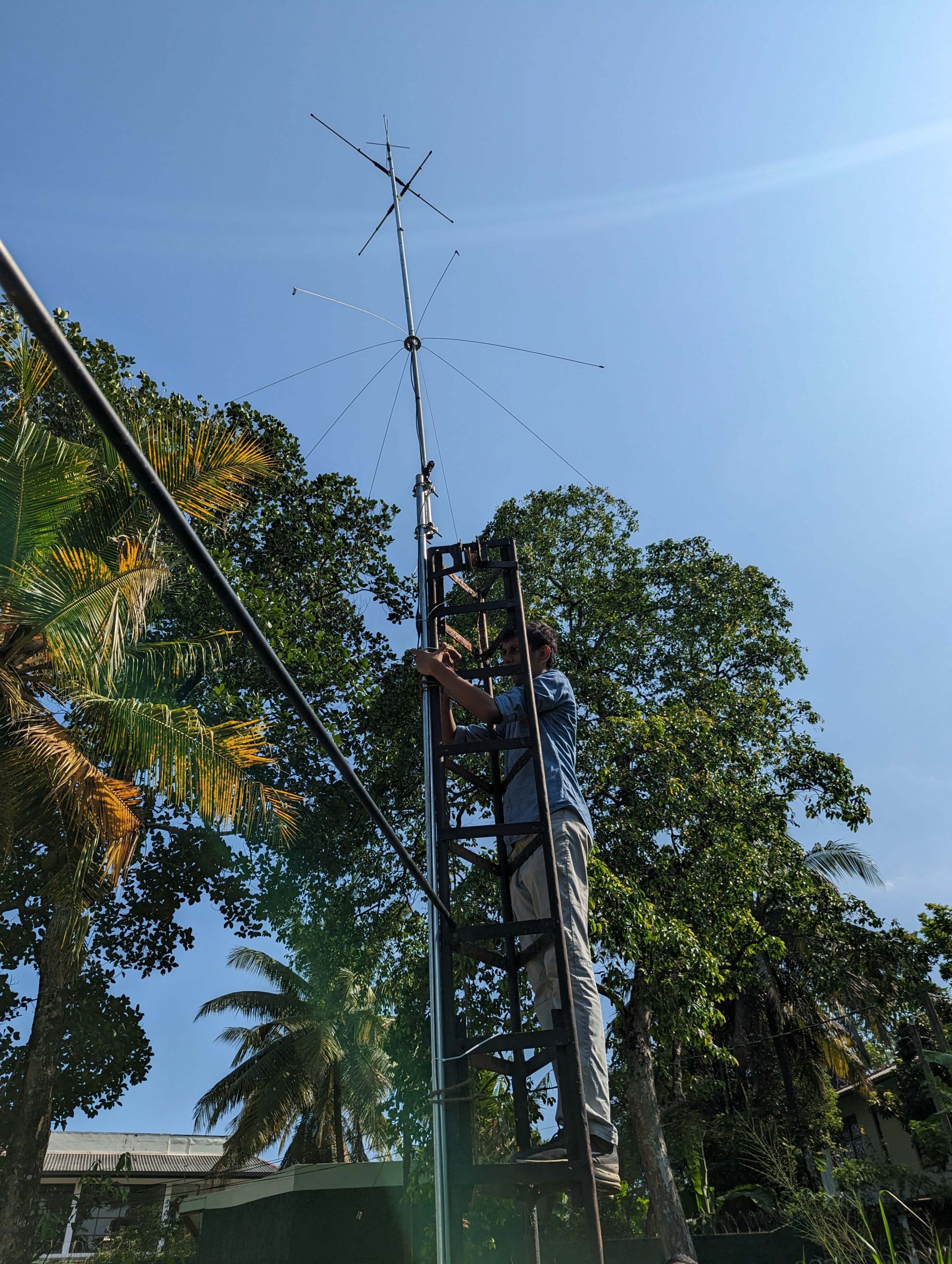 The Radio Society of Sri Lanka recently moved the HF beacon, hosted by Victor (4S7VK), to a permanent location. This beacon is being sponsored by the Northern California DX Foundation (NCDXF). The Radio Society would like to express its gratitude to Ruwan Abeykoon (4S7RWN) for providing the location to host the beacon, and to Wije (4S7VJ) and Ruwan for their invaluable guidance during the deployment.
Aspiring amateurs, or SWLs, played a special role in the project. Under the guidance of 4S7VJ and 4S7RWN, Chamindu, Meth, Ranil, and Nadila enthusiastically assembled and installed the beacon antenna, demonstrating their keen interest in amateur radio.
The 4S7B Beacon will soon be heard on the HF bands. For more information on the HF beacons, please visit https://rssl.lk/hf-beacon-4s7b/.
Written by Nadila Dithmal Kulanatha. Pictures by Meth Munindradasa and Nadila.