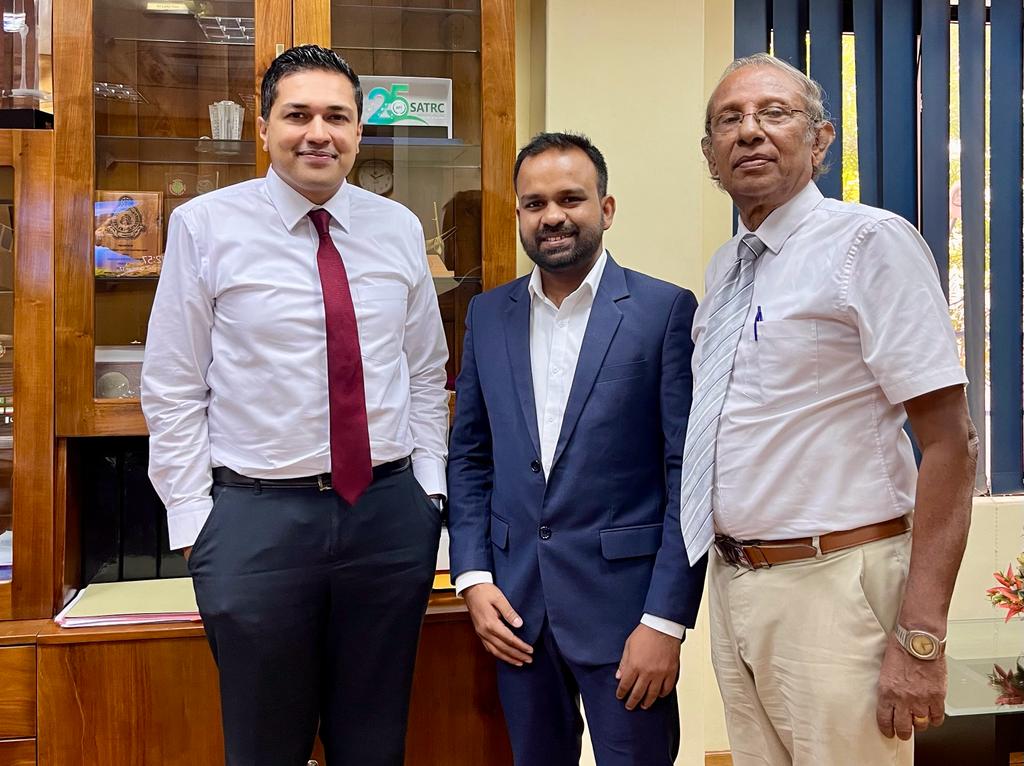 Tags:
Sri Lanka's Radio Society of Sri Lanka (RSSL) embarked on an encouraging conversation with the newly appointed Director-General of the Telecommunications Regulatory Commission of Sri Lanka (TRCSL), Mr. Madhushanka Dissanayake. The meeting, held on the 17th of October, resonated with congratulatory remarks for Mr. Dissanayake, lauding his vast experience in the Sri Lankan Administrative Service and expressing optimism about the transformative potential of his tenure.
Inaugurating a New Era
The RSSL, welcomed Mr. Dissanayake as he assumed his position. Victor Goonetilleke 4S7VK, the Secretary of RSSL, commended the new DG's credentials and vision, saying, "We are certain that a young, bright, and clever person like him will take the TRCSL to the next level."
Fostering a Collaborative Bond
Upon his introduction to RSSL's function, Mr. Dissanayake acknowledged the commendable rapport between the Radio Society and the TRCSL. Such amicable relations bode well for the future, signaling an environment of synergy and cooperation.
The Agenda: From Licensing to Protection
RSSL officials and the DG engaged in an in-depth dialogue covering pivotal matters within the realm of Amateur Service. The talks were structured around seven crucial themes:
I. Licensing and Renewals: Addressing the procedures for obtaining licenses, including potential upgrades for General Class License holders predating 1991.
II. Promotion of Amateur Radio: Encouraging the growth and recognition of amateur radio in media and educational institutions.
III. Youth and Women's Engagement: Focusing on the active participation of the younger generation and female enthusiasts.
IV. Frequency Allocation: Discussing the release of new bands, such as 60 meters, for emergency communication.
V. Emergency Communication: Emphasizing the critical role of amateur radio in disaster preparedness.
VI. Regulatory Support: Streamlining the examination and licensing processes to simplify access to amateur radio.
VII. Monitoring and Compliance: Dealing with unauthorized radio equipment and taking legal measures against those selling unauthorized transmitting devices.
Protecting the Spectrum and Valid Callsigns
One of the highlights of the meeting was a pledge from the DG to safeguard the amateur radio spectrum. Unauthorized transmissions on amateur bands with illegal callsigns will be addressed, with an agreement to establish an online database allowing anyone to verify the validity of callsigns.
Educational Outreach and Legal Action
With a proliferation of unauthorized radio transmitters and 'walkie-talkies' being sold online, RSSL underlined its commitment to promoting discipline and responsible use of licensed equipment. Public education and legal actions against those selling unauthorized transmitting devices are being considered.
Celebrating Progress
RSSL officials also appreciated the efforts of the TRCSL, as many proposals presented earlier were set into motion. The cordial relationship between the two organizations was recognized and celebrated.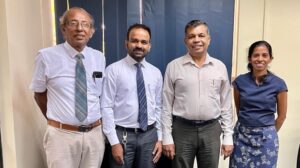 Sri Lanka's amateur radio community is on an exciting trajectory, with hopes of a vibrant future under the guidance and support of the TRCSL.