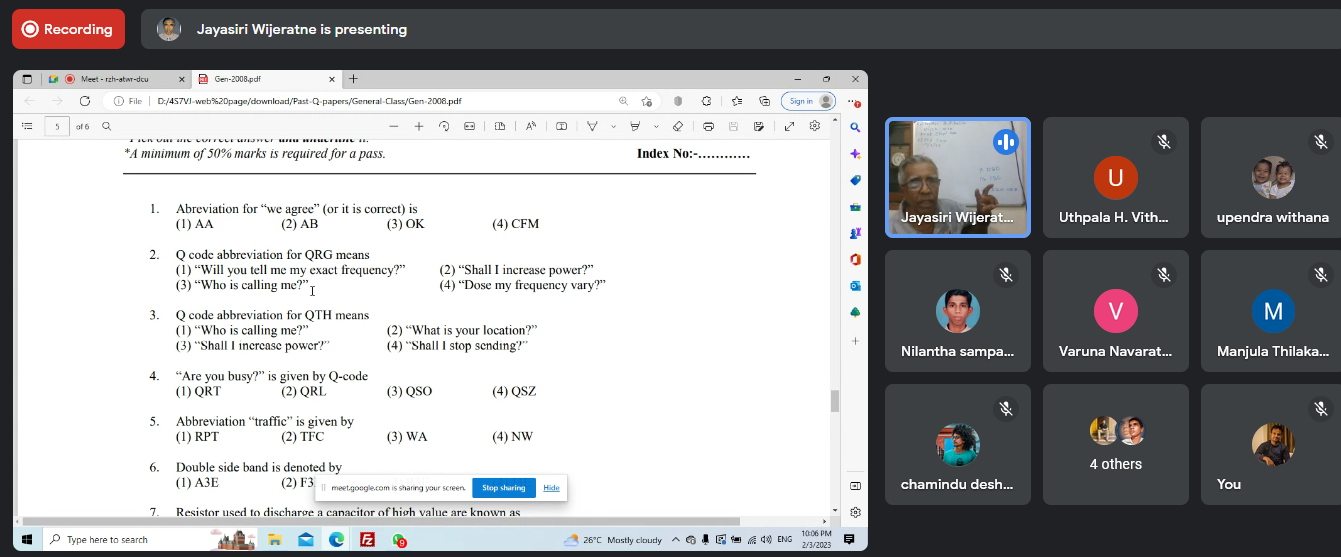 Tags:
Wije-4S7VJ of the Radio Society of Sri Lanka conducts classes for the Radio Amateur Examination candidates every year.
Although physical classes are no longer conducted at the club shack due to the prevailing situation, online sessions are being held frequently.
We appreciate the tireless effort of Wije – 4S7VJ on behalf of the RSSL.
If you are sitting for the exam this year and wish to join the class, please join the class using the below link.
Classes are usually held on Wednesday, Friday, and Sunday from 07:30 PM (IST) onwards.
The recordings of the classes will be made available soon.