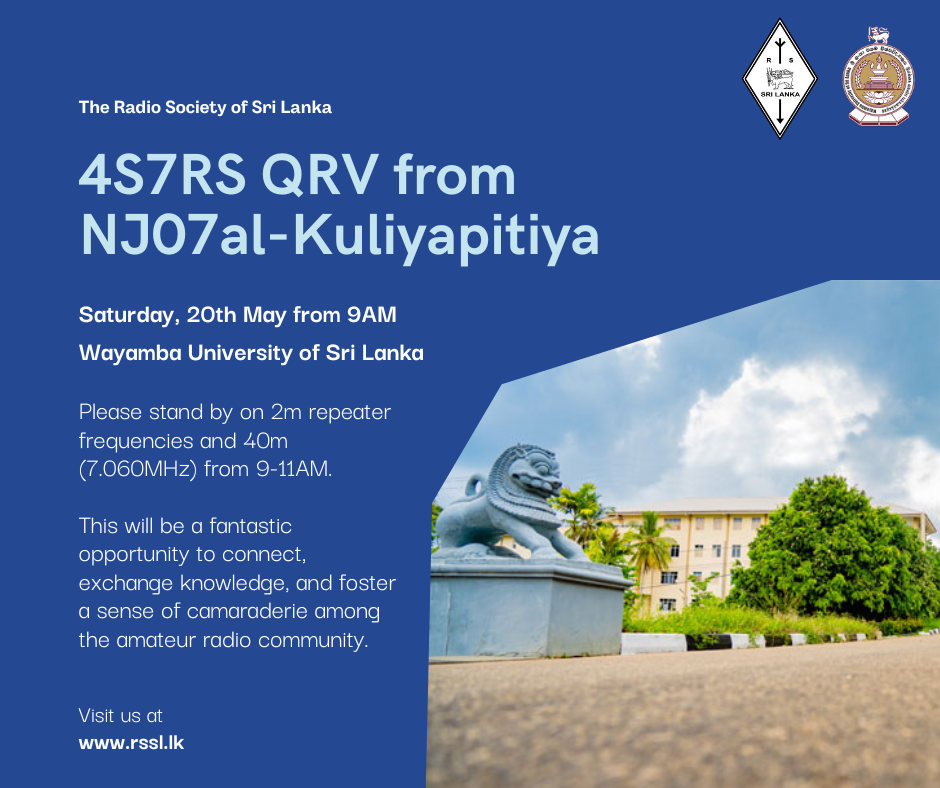 Tags:
Attention all fellow hams and amateur radio enthusiasts!
The Radio Society of Sri Lanka (RSSL) is excited to announce that we will be visiting Wayamba University of Sri Lanka tomorrow, 20th May, to conduct a captivating workshop filled with practical demonstrations and engaging activities exclusively for the talented undergraduates.
During the workshop, we will also be operating the RSSL club station, 4S7RS, and we kindly request all fellow hams to stand by on the 2m repeater frequencies and 40m (7.060MHz) from 9 AM to 11 AM. This will be a fantastic opportunity to connect, exchange knowledge, and foster a sense of camaraderie among the amateur radio community.
Spread the word and join us for this exciting event! Let's make it a memorable day for everyone involved. See you there!
#RSSLWorkshop #AmateurRadio #WayambaUniversity #4S7RS #HamRadio #EngagingActivities #PracticalDemonstrations #ConnectAndLearn