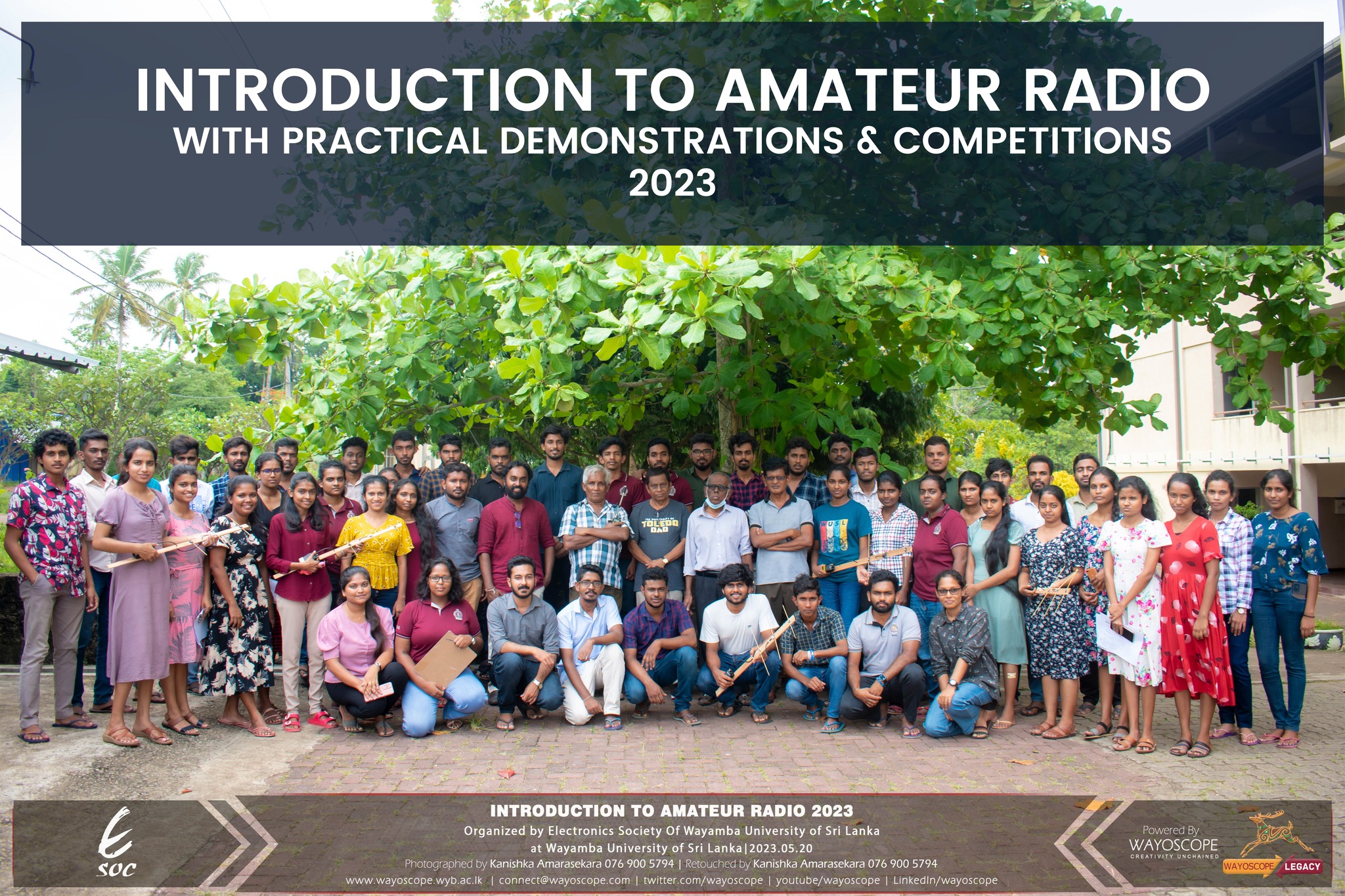 Tags:
RSSL Successfully Conducts Introduction to Amateur Radio Workshop at Wayamba University of Sri Lanka
The Radio Society of Sri Lanka (RSSL) organized a highly informative workshop on Introduction to Amateur Radio, which took place on May 20th 2023 at Wayamba University of Sri Lanka. The event witnessed active participation from undergraduates of the Faculty of Applied Sciences and the Faculty of Technology.
The workshop featured practical demonstrations and engaging competitions, providing an excellent opportunity for students to gain hands-on experience in the field of amateur radio. The event's success was attributed to the dedicated contributions of esteemed individuals from RSSL, namely Senevi – 4S7MD, 4S6AMG-Premachandra, 4S5RM – Ranjith, 4S5VNN – Varuna, and SWLs Vanodya and Ravindu. Although many others couldn't make it on the day, their support played a crucial role in making the event a resounding success. The President of RSSL, 4S6TMP – Tharanga, extends sincere thanks to all those who contributed on behalf of the RSSL council of management.
Participants had the privilege to operate the club callsign 4S7RS on VHF 2m and HF bands, allowing them to explore various aspects of amateur radio communication. The practical demonstrations showcased the usage of radio waves for data and image transmission, while a thrilling radio direction finding contest added an element of excitement to the event.
Throughout the workshop, students were enlightened about the significance of amateur radio and were provided guidance on how to get involved in this exciting field. The workshop served as a platform to bridge the gap between technology and communication, aligning with Emily Greene Balch's quote: "Technology gives us the facilities that lessen the barriers of time and distance, the telegraph and cable, the telephone, radio and the rest."
RSSL extends its gratitude to Wayamba University of Sri Lanka for hosting the workshop and looks forward to further promoting the world of amateur radio among students. Stay tuned for more upcoming events and initiatives by RSSL on our website.