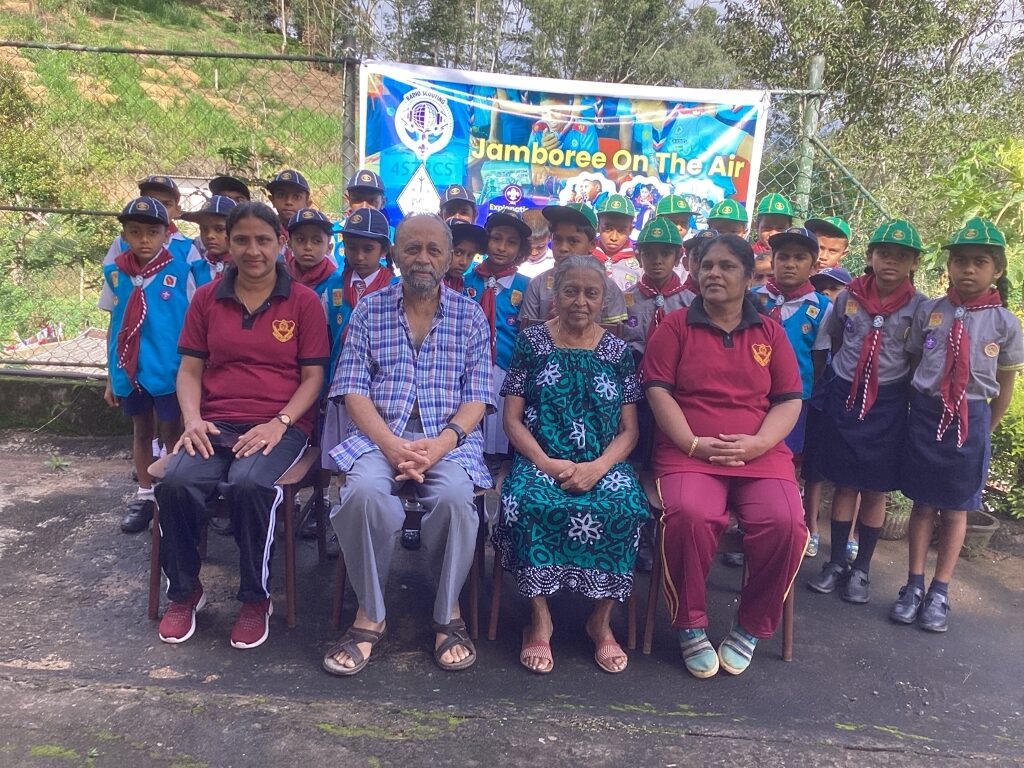 Tags:
Interview with Leonard 4S7LF: How Ham Radio Shaped a Life
In a world where radio waves connect continents and individuals, Leonard Fernando, known by his call sign 4S7LF/OZ6ZV, has carved a unique path through the intricate world of ham radio. With a life journey that began with curiosity, led to a career in electronics, and eventually intertwined with ham radio, Leonard's story is a testament to the profound impact this hobby can have on one's life. Join us as we delve into Leonard's remarkable journey and discover the role ham radio played in shaping both his career and his view of the world.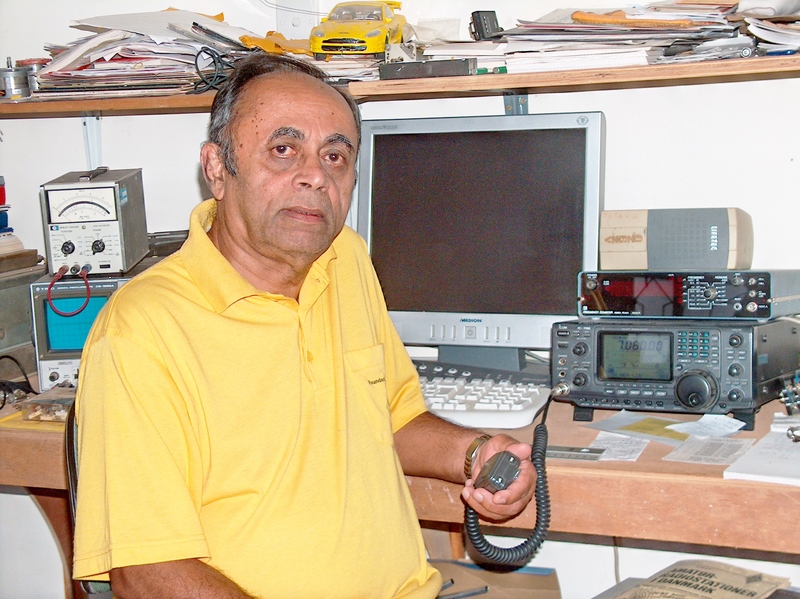 Q: Leonard, it's wonderful to have you here today. Could you tell our readers about your journey into the world of ham radio?
Leo, 4S7LF/OZ6ZV: Certainly, and it's a pleasure to be here. My introduction to ham radio was rather serendipitous. As a young schoolboy, I was captivated by electronics, and observing my relatives constructing various radio receivers left me curious. They weren't high-tech, superheterodyne receivers; they were simple yet intriguing.
Q: So, what was the turning point in your ham radio journey?
Leo, 4S7LF/OZ6ZV: Well, I was boarding at my aunt's place in Moratu Mulla, walking to St. Sebastian's College in Moratuwa daily. On my way, I noticed a house adorned with wire antennas, and I couldn't help but wonder what it was all about. Later, I discovered it belonged to a Radio Amateur, Ernie Perera, with the callsign 4S7EP (then VS7EP). My curiosity led me to visit his station, and it marked my first encounter with an amateur radio setup.
Q: It seems like that was the start of something big.
Leo, 4S7LF/OZ6ZV: You're absolutely right. Though I had some domestic challenges in my early years, my determination led me to an opportunity at the Ceylon Army Signal Corps. Despite being just a schoolboy, I applied for a position and was eventually selected. The training was tough, including weapon training, but I completed it and was even promoted to Corporal for my skills in servicing military communication equipment.
Q: Impressive! So, how did your transition to ham radio take place?
Leo, 4S7LF/OZ6ZV: My journey into ham radio took a significant turn when I joined Civil Aviation as a technician. It was during this time that I met Mr. Dick Lemercier, 4S7LM, who introduced me to the world of ham radio. I began as a Short Wave listener, but it wasn't long before I bought my first receiver and became an active participant.
Q: It sounds like you had quite an adventurous path. Any standout experiences?
Leo, 4S7LF/OZ6ZV: Indeed, one memorable experience was my involvement in fox hunting with the Aviation Team in Mirigama, sponsored by Mr. John Amarathunga, 4S7JA. During my time in aviation, I had the opportunity to work with high-power transmitting equipment, navigational tools, and more.
Q: It's fascinating how ham radio weaves its way into our lives. Anything else you'd like to share?
Leo, 4S7LF/OZ6ZV: Absolutely. I must say that ham radio played a pivotal role in helping me secure a job in Denmark. It was during my time in Denmark that I was introduced to a fantastic group of Danish hams and found a close friend named Kim, OZ8TU. His support not only advanced my career but also solidified a lifelong friendship.
Q: Any special achievements or memories related to ham radio?
Leo, 4S7LF/OZ6ZV: Well, during my time in Denmark, I served as a committee member in the local ham club in southern Denmark. This connection led to my involvement in obtaining the Piduruthalagala repeater for Sri Lankan hams, a story of international friendship and cooperation.
My contacts in Sri Lanka, including Shanthi 4S7WP and Sena 4S6SSP, had a specific request for a crystal (Xtal) for a Pye repeater in Sri Lanka. I reached out to my friend Allen, who was working at TP Radio in Denmark. Instead of just a crystal, he offered an entire repeater as a gesture of friendship. This generous act resulted in a significant milestone in Sri Lanka's ham radio history.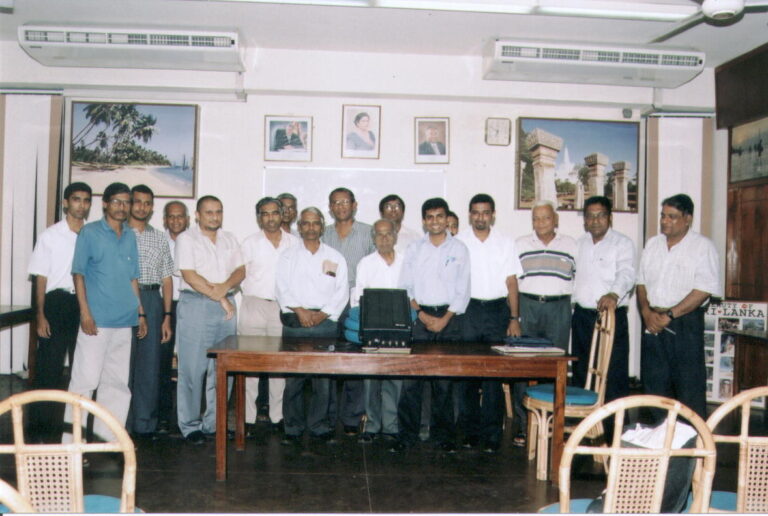 Q: Your journey is an inspiring testament to how ham radio can shape lives. We appreciate you sharing your story with us, Leonard.
Leo, 4S7LF/OZ6ZV: Today, I look back on my journey with gratitude. Ham radio has been a guiding light throughout my life, connecting me with people, places, and experiences that have shaped who I am today. It's a reminder that curiosity and a passion for learning can open doors and create connections that transcend boundaries.
Thank you for having me and I hope my story encourages others to explore this world of possibilities.
---
Even at the age of 86, Leonard continues to be an active and vibrant presence in the world of amateur radio. He recently (21st October 2023) conducted a Jamboree on the Air (JOTA) station at his home (QTH) in Banadarawela for a group of young scouts. This undertaking, which he managed single-handedly, provided these scouts with a unique opportunity to explore the world of amateur radio. The scouts, along with their teachers, were overjoyed to have the chance to operate on the bands and experience the magic of radio communication.
In addition to his involvement with JOTA, Leonard frequently extends a helping hand to the nearby school, where his contributions are greatly appreciated. His dedication to the scouts and their educational experiences exemplifies his continued commitment to nurturing the interests of the next generation of radio enthusiasts.
Moreover, Leonard's passion for baking and gastronomy has become a delightful hobby in his present life. He takes pride in crafting homemade bread, pasta, and various delectable treats like patties, lasagna, and fish buns. This culinary expertise is a testament to his creativity and zest for life, providing him with both personal enjoyment and an opportunity to share his creations with others.
Leonard's story is one of enduring enthusiasm and a boundless spirit of sharing. His lifelong connection with amateur radio remains strong, and his involvement in the community continues to inspire those around him. His dedication to amateur radio, coupled with his other talents and contributions to society, illustrates a life well-lived and demonstrates that age is no barrier to pursuing one's passions and giving back to the community.
As we conclude this interview, Leonard's remarkable journey serves as a reminder of the enduring spirit of amateur radio and the countless ways it can shape and enrich one's life. We thank Leonard for sharing his inspiring story, and we eagerly anticipate the adventures and contributions that the future holds for this extraordinary individual.