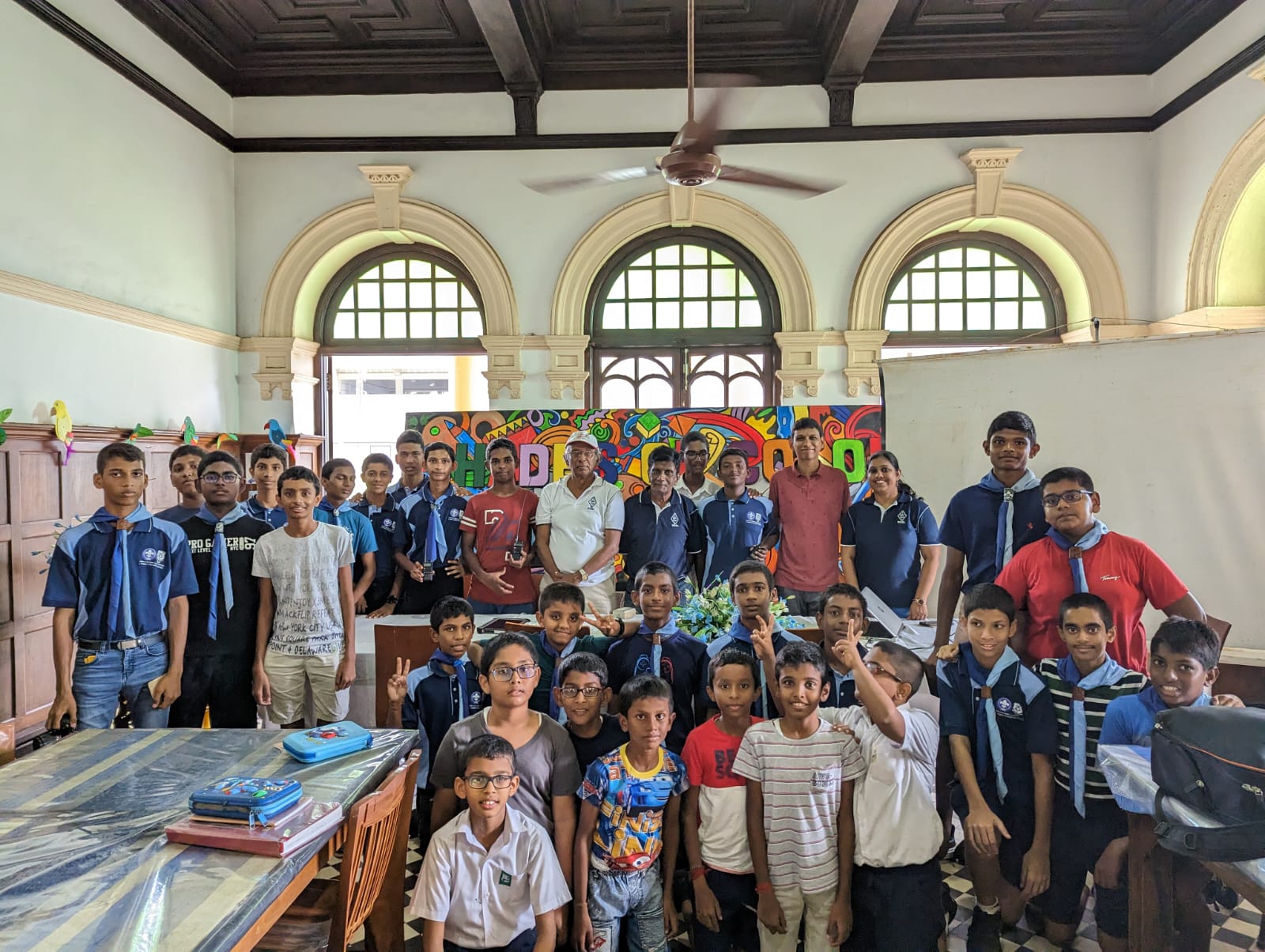 Tags:
RSSL outreach program continues
An introductory lecture on Amateur Radio was held at S. Thomas' Preparatory School today.
Reported by Nadila Kulanatha
The event was organized together by The Scouts of the school and the Radio Society of Sri Lanka.
The young scouts were given an engaging lecture by the RSSL secretary Mr. Victor Goonetilleke (4S7VK) and Mr. Bharat Aponso (4S6ABC) on what amateur radio is, various aspects of it, and what scouts can do with amateur radio—in line with the scout motto "Always Prepared."
Next, the scouts were allowed to operate on a simplex frequency (145.550 MHz) under the guidance of experienced Hams from the RSSL, where they gained hands-on training on how to operate an amateur radio station, operating procedures, and etiquette on the air.
Finally, the day ended with a demonstration of Slow Scan Television (SSTV). The young scouts were particularly interested in how SSTV, and similar picture transmission modes, are used in the real world, such as transmitting weather data through WEFAX.For this demonstration, a recording of a WEFAX intercept was shared with us by Dilusha Samarasekara (NH2OD), an SDR/antenna enthusiast.
The scouts learned how various methods, and amateur radio as a whole, can help with their mission. The session ended with hopes of reuniting with these young and bright minds in the upcoming Jamboree on the Air (JOTA) event. Mr. Victor Goonetilleke (4S7VK), Mr. Dhammika Fernando (4S7DF), Mr.Bharath Aponso (4S6ABC), Ms. Prarthana Liyanage (4S7PL), and Nadila Kulanatha participated in the event on behalf of the Radio Society of Sri Lanka.
The RSSL hopes this event aided in adding more younger voices to the air in the near future.